News Updates

Library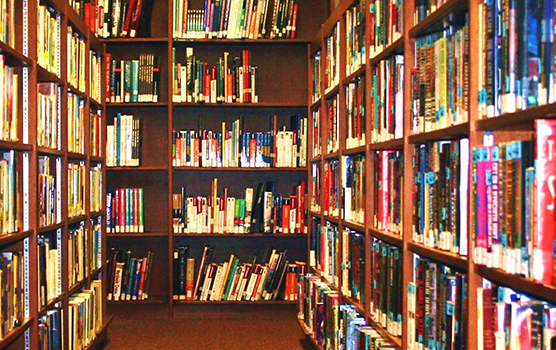 The focal Library of K.R College of Physical Education has a major reading hall for our students, with a separate space for students with various physical study interest. Our college library is having thousands of books and reference materials for students to integrate their knowledge. The Library holds in excess of 10,000 books. Our Physical Education library consists of records and collections which is relating to the physical education activities and sports.
Books are the calmest and most steady of every student. Our library is completely prepared to explore the student's voyage to revelation. It is our saving box for both students and physical education trainers.
The library houses a substantial and great accumulation of books on physical instruction, well being training, diversion and preparing and instructing. Physical education research journals, periodicals, and magazines are likewise accessible.
Our library has huge collections of books, magazines, research journals, and e-learning materials to support the learning in physical education and sports. The main objective of our physical education library makes our students who physically educated for their life.
To enhance our library functionality, every academic year we have a meeting or discussion with our headed principal, head of the department of physical education and our student's representatives. We also have the various facilities to our students and staff members that are the internet, bibliographic service, CD-ROM Collections, multimedia and conferencing.
The certain Rules and Regulations of our Physical Education Library should follow by our beloved students. This will help to motivate other students to move on their physical education training study to their next level.
Library Book Details
S.No
Department Name
Subject
Book Name
No of Books
1
B.Ed Biological Science
Chemistry: An Introduction to General, Organic, and Biological Chemistry
45
Chemistry Hardcover – Student Edition, Import
58
2
B.Ed Commerce and Accountancy
Kinesiology And Biomechanics
Accountancy Class XI
100
3
B.Ed History
24 Hours in Ancient Rome: A Day in the Life of the People Who Lived There by Philip Matyszak
450
Kinesiology And Biomechanics
Summer of Blood: The Peasant's Revolt of 1381 by Dan Jones
100
4
B.Ed Computer Science
Sports Nutrition And Weight Management
Programming oops concepts
125