Playground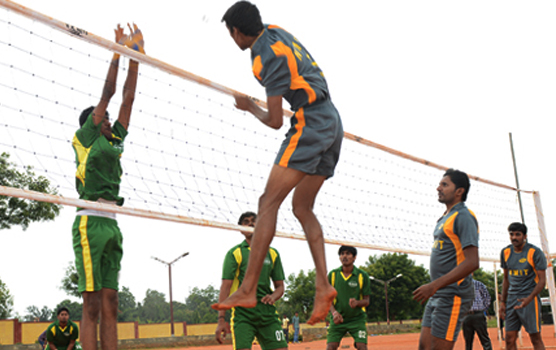 K.R College of Education having peaceful playgrounds to enhance our student's training in a peaceful manner. We have convenient and fully maintained playgrounds according to multiple sports activities such as track and field, tennis, table tennis, hockey field, volleyball, basketball, cricket net practice and indoor shuttle court. Our education faculties are conducting multiple professions development activities such as student union, internal committee, play festival, student camp and seasonable playing activity programs.
It is affiliated to Tamil Nadu Teachers Education University, Chennai-5. It is recognized by the NCTE, Bangalore. It is housed in a majestic and imposing building with all infrastructural facilities.
Our students will be responsible for the following activities such as following dress code, line up rapidly, report any issues and suffering to the respectful playground supervisor as soon as possible, try to enhancing your problem solving skills, be a example for others, not involving in misbehavioural activities, should return back institute own equipments such as balls and jump ropes etc. when practice is over.
Be respectful to the guidelines of our institute such as carefully listen our sports supervisor advice, play genuinely by following the rules, respecting team members and others, cooperate with others in activities, and irrelevant words or language should not be used in playgrounds and any other areas within our institution.